Shrimp Health Alert
Fast and precise Point of Care test for the detection of pathogens on shrimp farms under Measure 1.1 of the Smart Growth Operational Program 2014-2020, co-financed by the European Regional Development Fund; Priority I: Support for R&D by enterprises; Measure: 1.1 R&D projects of enterprises; Sub-measure 1.1.1: Industrial research and development work carried out by enterprises
Aim of the project: to develop a diagnostic test for the detection of viruses and bacteria on shrimp farms. The test is intended to be easy to use, fast, and relatively inexpensive, which will allow it to be disseminated among breeders, reduce material losses caused by epidemics and use drugs only when needed.

Total project value: PLN 10,187,623.53
Co-financing value: PLN 8,775,441.18
Project implementation period: February 1, 2020 – June 29, 2023
The project is carried out in a Consortium with the Institute of Biotechnology and Molecular Medicine
Expansion strategy for the foreign market – the Norwegian market
The project is co-financed by European Funds under the Intelligent Development Operational Program 2014-2020, Priority Axis III "Support for innovation in enterprises", under action 3.3 "Support for promotion and internationalization of innovative enterprises", sub-action 3.3.1 "Polish Technological Bridges"

The project aims to develop a strategy for the commercialization of modern diagnostic tests for the identification of pathogens on salmon farms in Norway. As part of the project, the possibilities of certification of new diagnostic devices, the size of the target market and the characteristics of target customers will be examined.
The result is a document presenting the strategy of expansion to the Norwegian market.
Co-financing value: up to PLN 200,000.00
Project FishSensor
Research and development works on a pathogens detecting system in fish farms as part of action 4.1.4 "Scientific research and development activities" of the Smart Growth Operational Programme 2014-2020, co-financed with the funds from the European Regional Development Fund, Priority Axis I "Increasing the scientific and research potential"

The aim of the project is to develop and implementation an innovative diagnostic test – FishSensor for the detection of the most common pathogens in fish cultures. As a result of the project, a device will be constructed that will allow immediate diagnosis of bacterial and viral infections on fish farms.
Total value of the project: 6 078 578,40 zł
Amount of funding for European Funds: 4 527 464,49 zł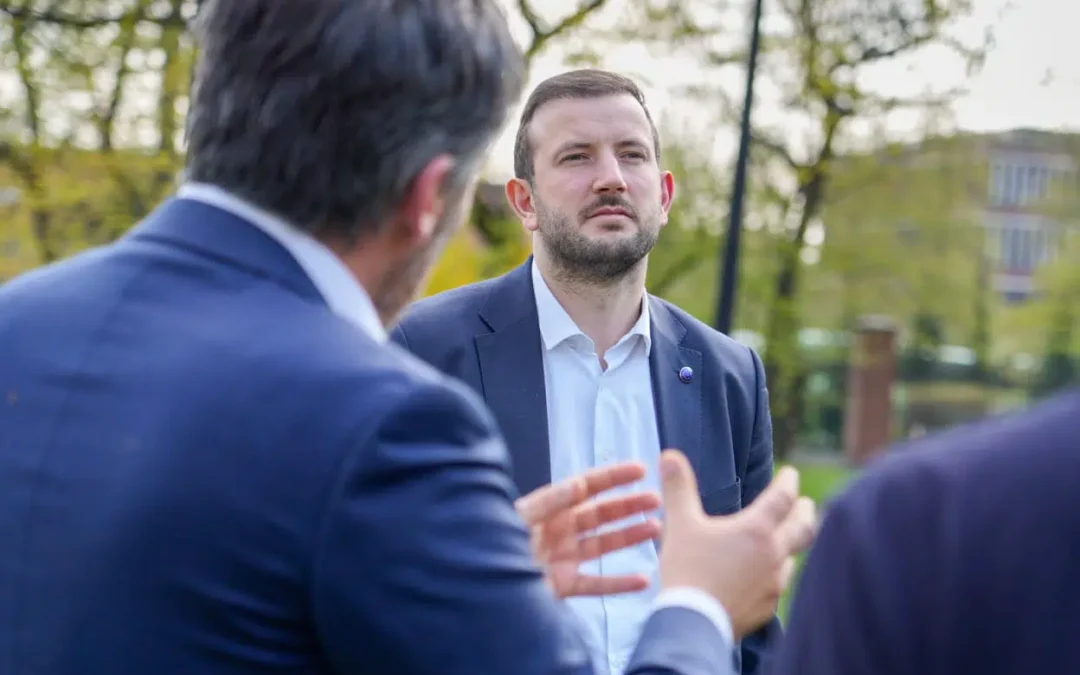 We have some very exciting news ahead of the long weekend in Poland. A few days ago we were visited by Commissioner Virginijus Sinkevičius, who, as part of the European Union's 'Secure food to Europe' ('European Green Deal') programme, looked at the work of...